We are pleased to welcome our new Vice President of Food Service, Scott Zoeller.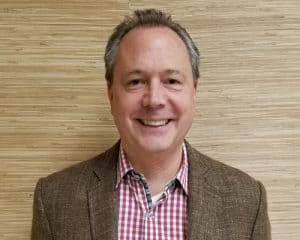 Scott is coming to us from the King's and Balducci's brand where he was, most recently, the Vice President of Deli, Prepared Foods, Meat, and Seafood. During his 12 years at King's and Balducci's, Scott helped define the brands and aggressively grow and shape their food service offering and strategy. Prior to his time with the King's and Balducci's stores, he spent time working with Giant Food Stores.
Scott has been in the retail business for his entire career and is very passionate about food and considers himself to be a real "foodie". To further drive his passion for food, he is a member of the Retail Networking Committee for the Specialty Food Association. Outside of work, Scott's interests include spending time outdoors, hiking, traveling, and playing golf. In addition to his love of the outdoors, he is also an avid animal lover.
We are excited to see Scott's experience in driving sales growth, building successful teams, and creating an intimate shopping experience for customers to help him become a valuable and successful member of not only the Marketing Department but the entire QuickChek Team!
Welcome, Scott!