The 2018 QuickChek NJ Festival of Ballooning was great once again this year! Sure, we had our usual day of rain on Friday evening but that paved the way for clear skies on Saturday and Sunday. The airstrip and fields were packed for the balloon inflations and ascensions and the concerts. While it may have been hot, that didn't stop guests from remaining cool with our delicious handcrafted drinks!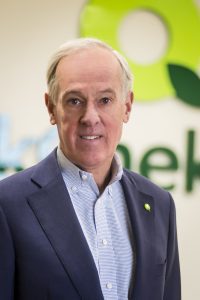 Dean Durling would like to extend a special Thank You to all of YOU for your efforts and dedication to not only our company but our customers! Without each and every one of you – whether you were working at the festival or back at your store making sure our regular customers still received a great customer experience and excellent service – this huge event would not be possible. Together, we all make this the BEST hot air balloon and music festival in North America!
Click HERE to listen to Dean's special message!
Scroll down to see some images of YOU having a great time working together and serving our guests to make this year's festival a Great Place to Be! Way to Go and thanks!