This weekend Team Members Bill Tencza, Dan Tencza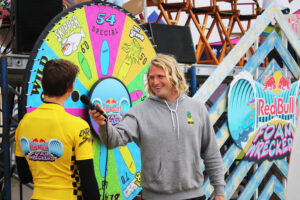 and Matt  Burton represented QuickChek at Red Bull's Foam Wreckers Surf Contest in Long Beach Island, NJ.
During this "anti-surf-contest" surf contest, participants spun a wheel to reveal which foam-top surf board they'd be competing on during their 20 minute heats. Unique tricks and poses were encouraged by the judges and host, Professional Surfer, Ben Gravy.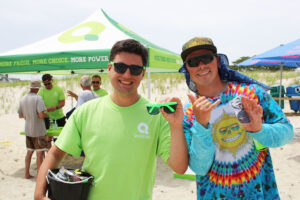 Our Team Members were thrilled to chat all things "Hot Sub Summer" and hand out QuickChek swag to our fans and surfers alike. Thank you to Bill and Matt from our Marketing team and Dan from Store #176 in Shrewsbury for representing QuickChek, and to the Red Bull team for having us at this exciting event!